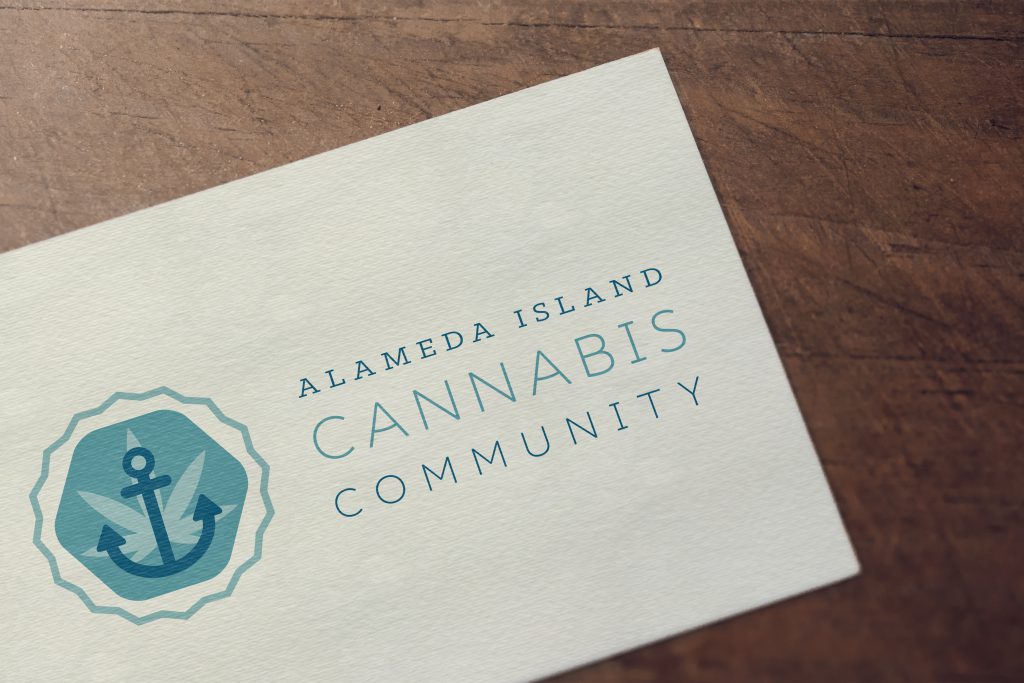 Alameda Island Cannabis Community (AICC) are a group comprised of city of Alameda, California residents who aim to educate our elected officials on the economic and social benefits that the cannabis community can offer our city.
Team Cannawise came together to design their new brand identity: Alameda Island Cannabis Community [AICC]. Creative Director Lilli Keinaenen channeled a retro vibe, rooted in neighborhood, community, and 'Apple Pie Americana.'
Alameda Island is known for its historic architecture — Alameda is Spanish for 'a place where poplar trees grow.' Working off the horticultural origins of the name, coupled with an anchor, signifying stability and safe harbor, pride of place, and community is where team Cannawise and the AICC seeks to take Canna Business. 'Cannabiz' — if conducted thoughtfully and purposefully, can serve as an economic anchor in the city. Alameda, justifiably, does not just let any industry in the door, Alameda is about smart-growth and neighborhood; families, and quality of life. Empowering small businesses, such as bakeries, quality ancillary cannabusinesses, and wellness centers will aid in living wage job creation and tax revenues for the city. AICC will be a valuable partner with the Mayors office to help bring the best of the Bay and beyond to our treasured island.
To learn more about the group:
www.facebook.com/groups/alamedaislandcannacommunity/